Direct Drive Can Seamer
The Direct Drive Can Seamer is an innovative canning solution designed to seal 32 oz. or 25 oz. cans of fresh craft beer to go. The Direct Drive Can Seamer's semi-automatic technology makes sealing cans as easy as pushing a button.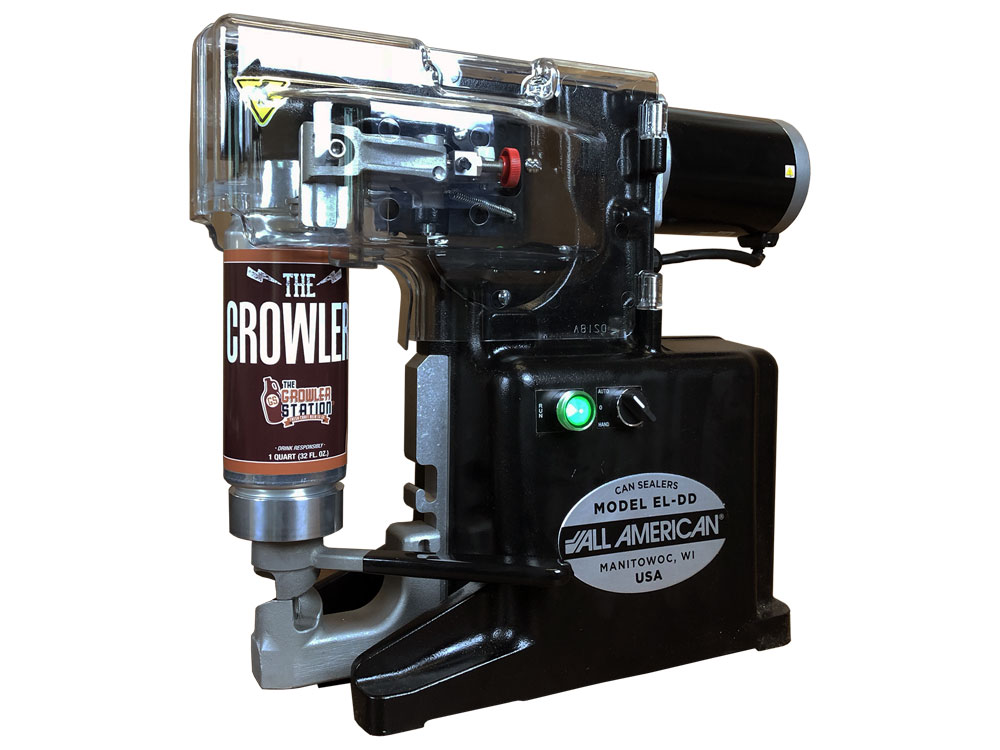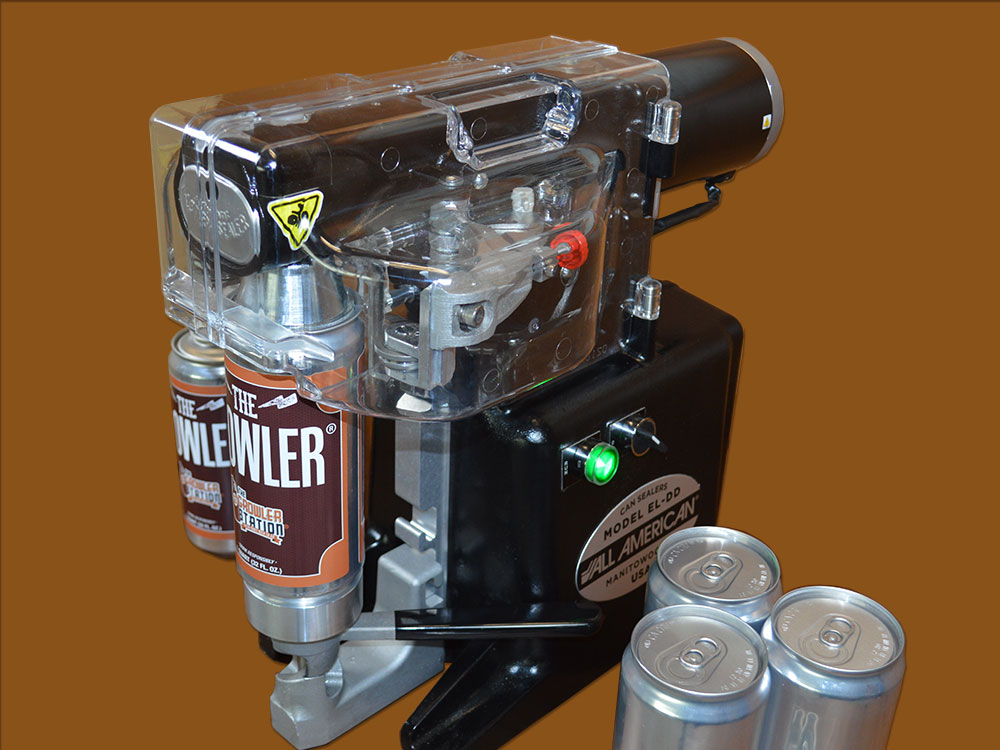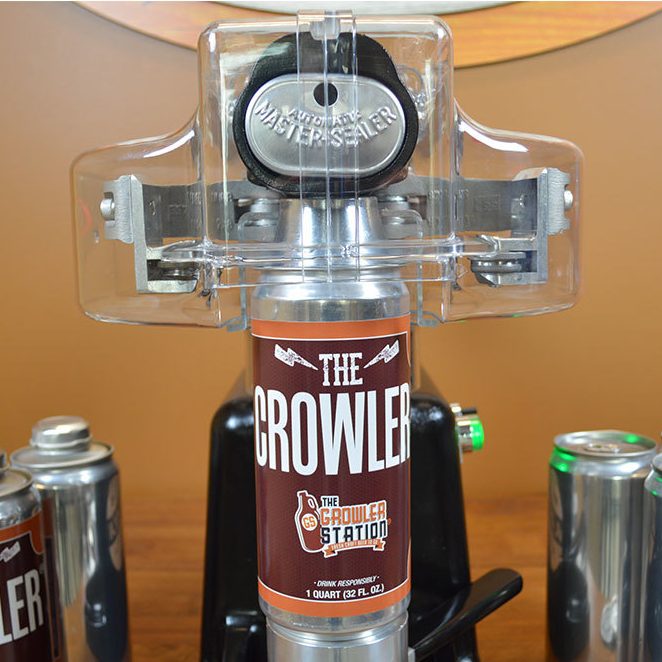 A great to-go alternative to the traditional Growler
Login to our back-end portal to update your beer inventory in just a few simple steps. Back- end updates sent to the cloud to be pushed out to your on-site digital menu, on-line web based platforms, and on-the-go mobile platforms.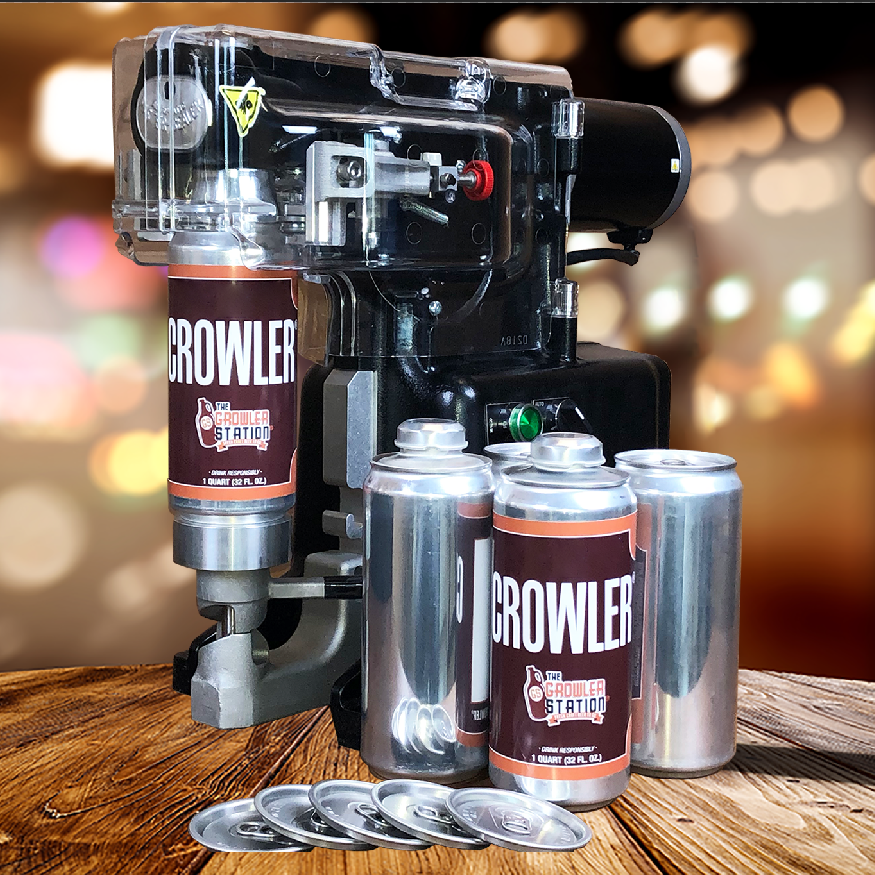 Simple filling procedure
Seal on-site with the Crowler Sealer for a faster, fresher purchase.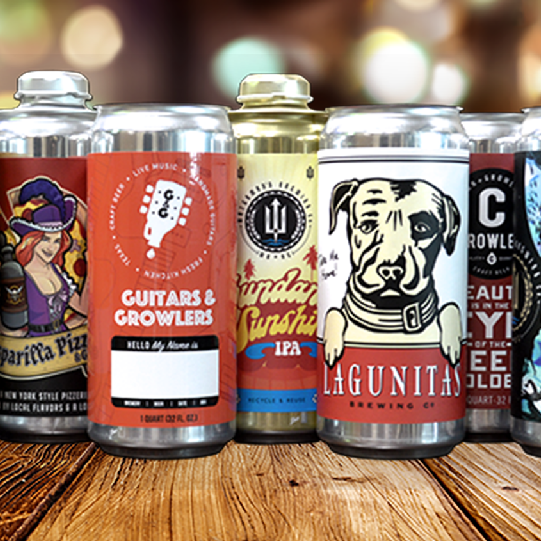 Customizable Can Options
Customize with custom printing, labels, can colors, or shrink sleeves.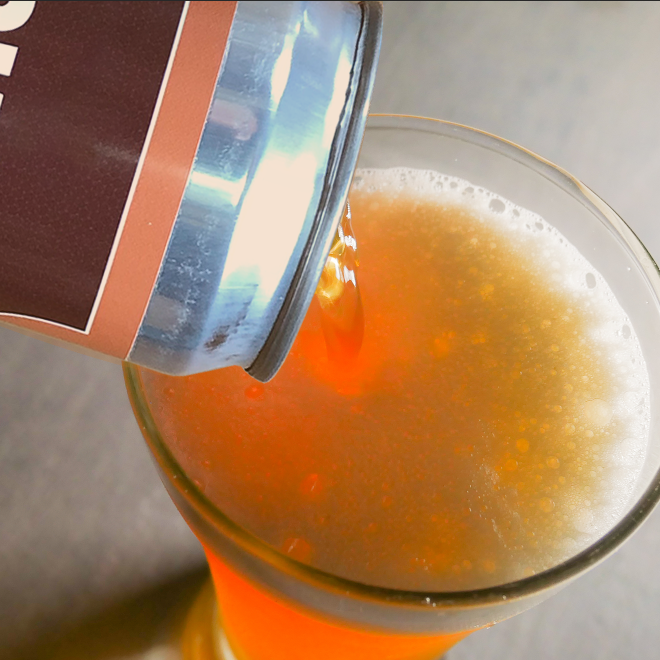 The Freshest Beer
Seal liner in cap contains oxygen scavenger to help keep beer fresh.